Fleet Mode
Fleet Mode is a new app feature introduced in version 3.4.3 to allows users who own many Hotspots to manage their Hotspots without sacrificing app performance.
Once enabled, Fleet Mode does the following:
Defaults to "Followed Hotspots" in the main Hotspot filter list.
Hides owned Hotspots in the shortcut navigation menu. Only Followed Hotspots show up here.
"Owned Hotspots" in the main Hotspot filter list will not summarize 24h earnings.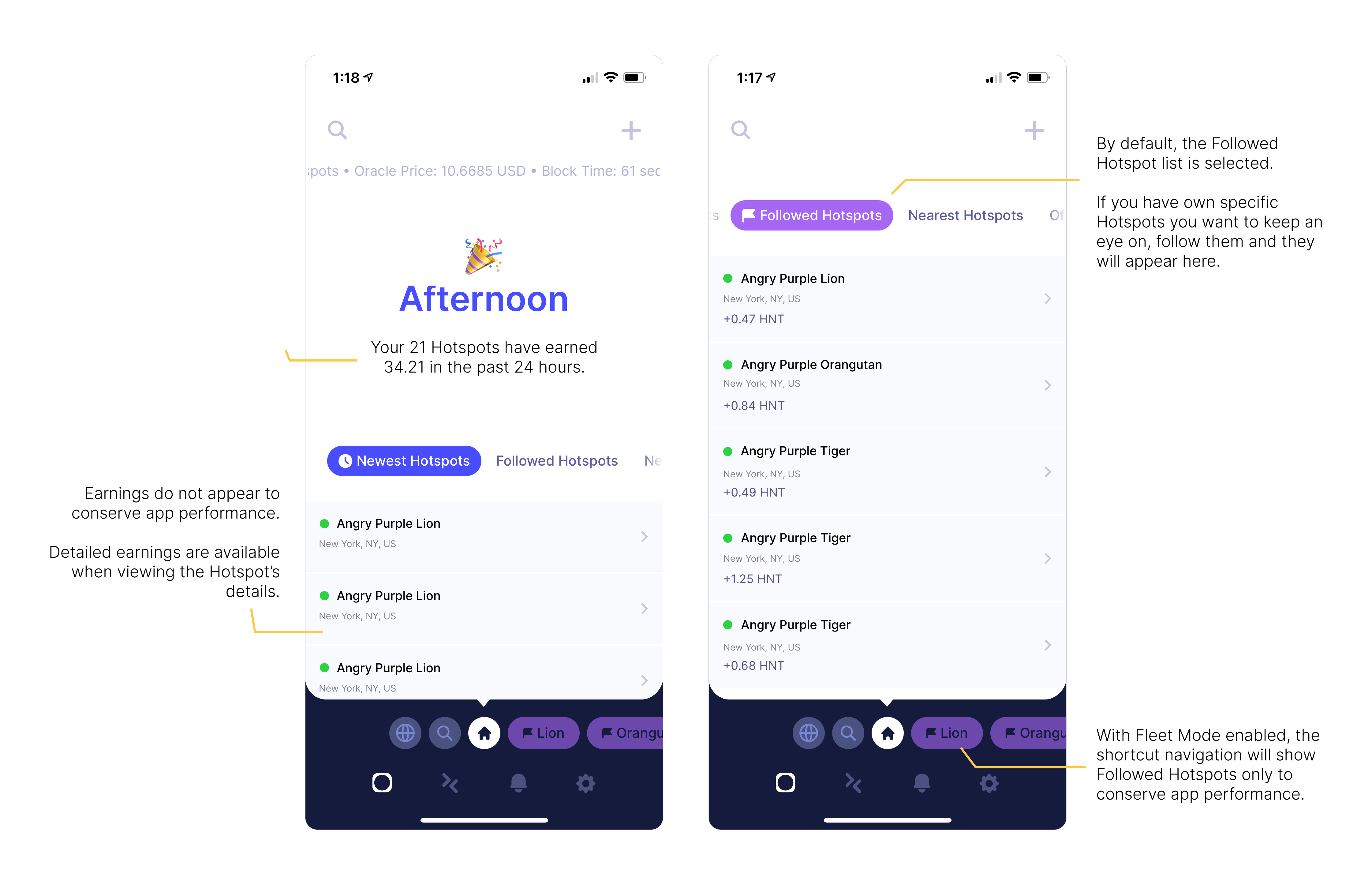 Individual Hotspot pages will continue to show earnings, checklist, and witnesses as they do in non-Fleet Mode.
Underneath the hood, Fleet Mode makes less API calls, fetches less data, and performs less UI rendering, which allows the app to continue operating effectively without lag.
Enable and Disable Fleet Mode​
Fleet Mode is automatically enabled for users with 20+ Hotspots in an account. If Fleet Mode is enabled for you, you'll see this screen.
It is optional for those with less than 20. You can enable Fleet Mode by going into Settings > App > Fleet Mode.