App Version 3.5.0
New Features
Hide Hotspot​
Have a Hotspot that has met their untimely demise and the daily reminders just reminds you of the good old days and it just hurts too much? Or maybe you want to hide it for other reasons - we don't judge. Now you can hide it from app view (but it'll stay associated with your account). To unhide Hotspots, go to Settings to view hidden Hotspots.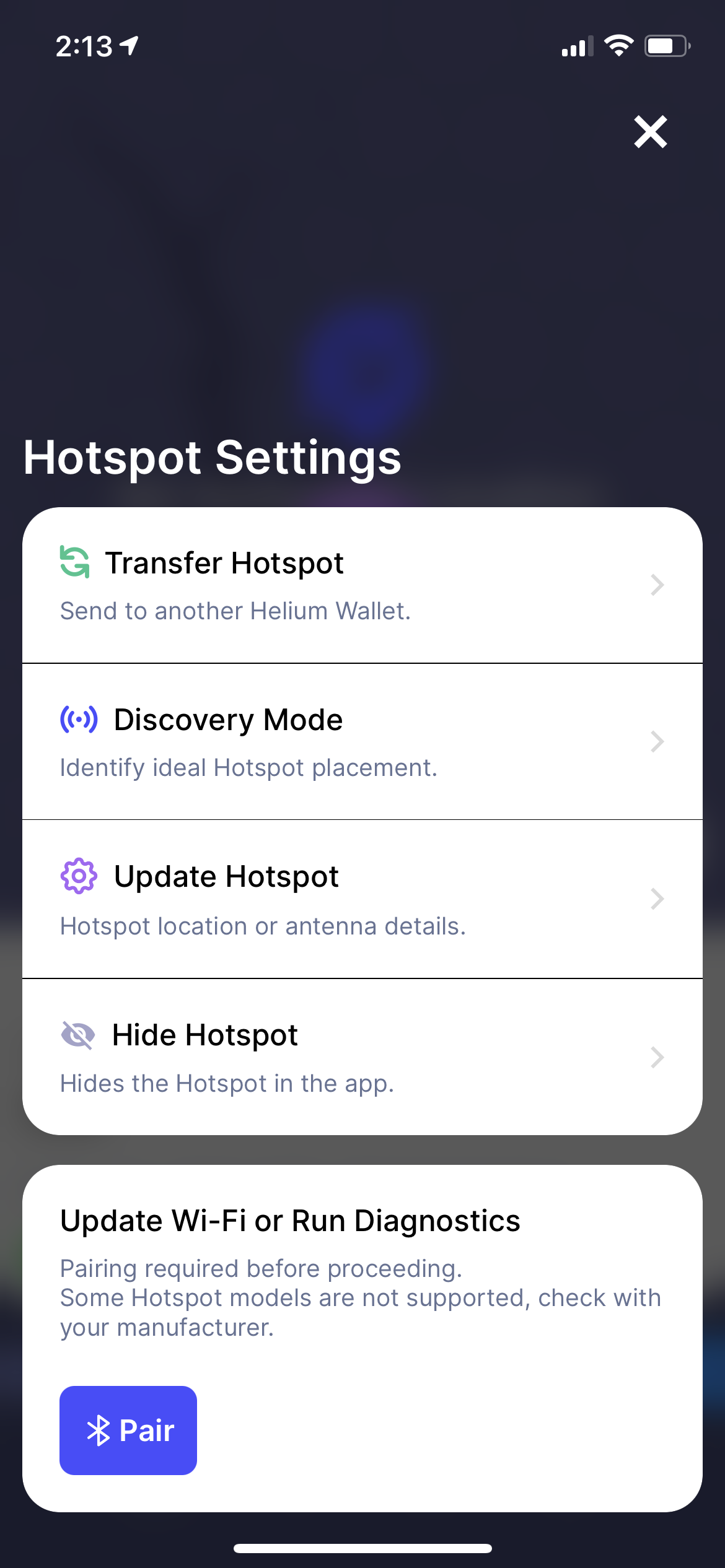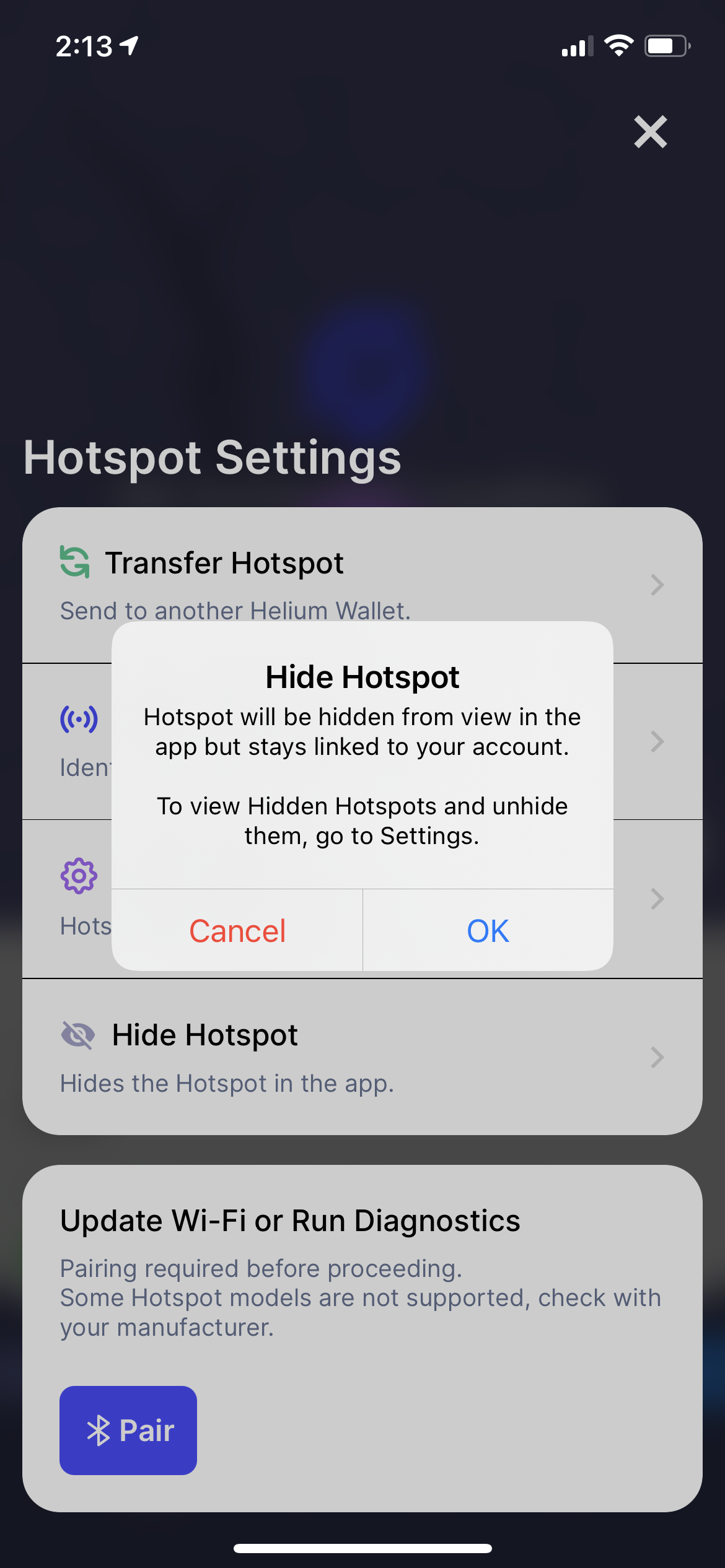 Validators​
This new release enables anyone to search, follow, and view their validators! Do you have validators staked in a different wallet, but want to keep tabs on it? Search and Follow and it'll appear in the app, see its earnings, penalties, online status, and how many consensus groups it's been in.
You'll also be able to see the current consensus group in the app.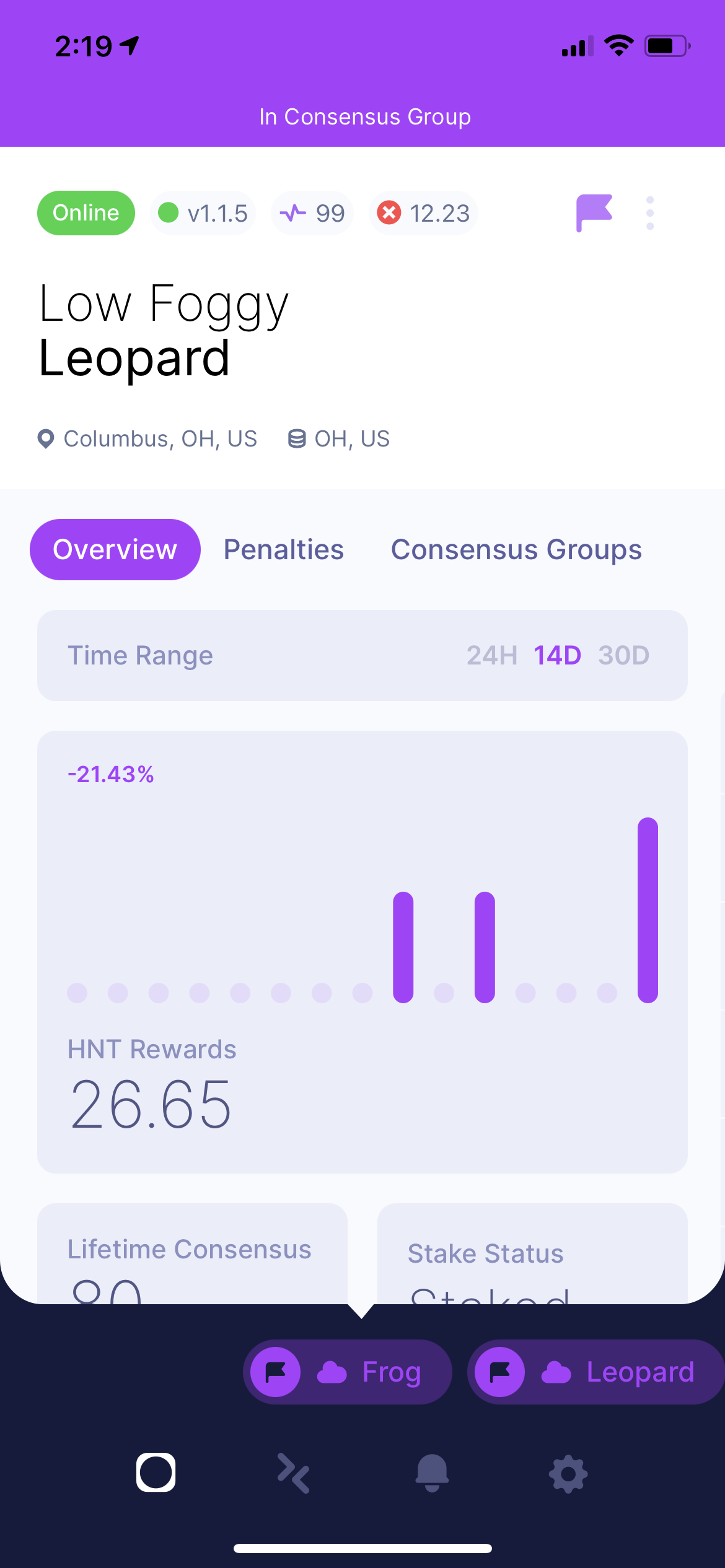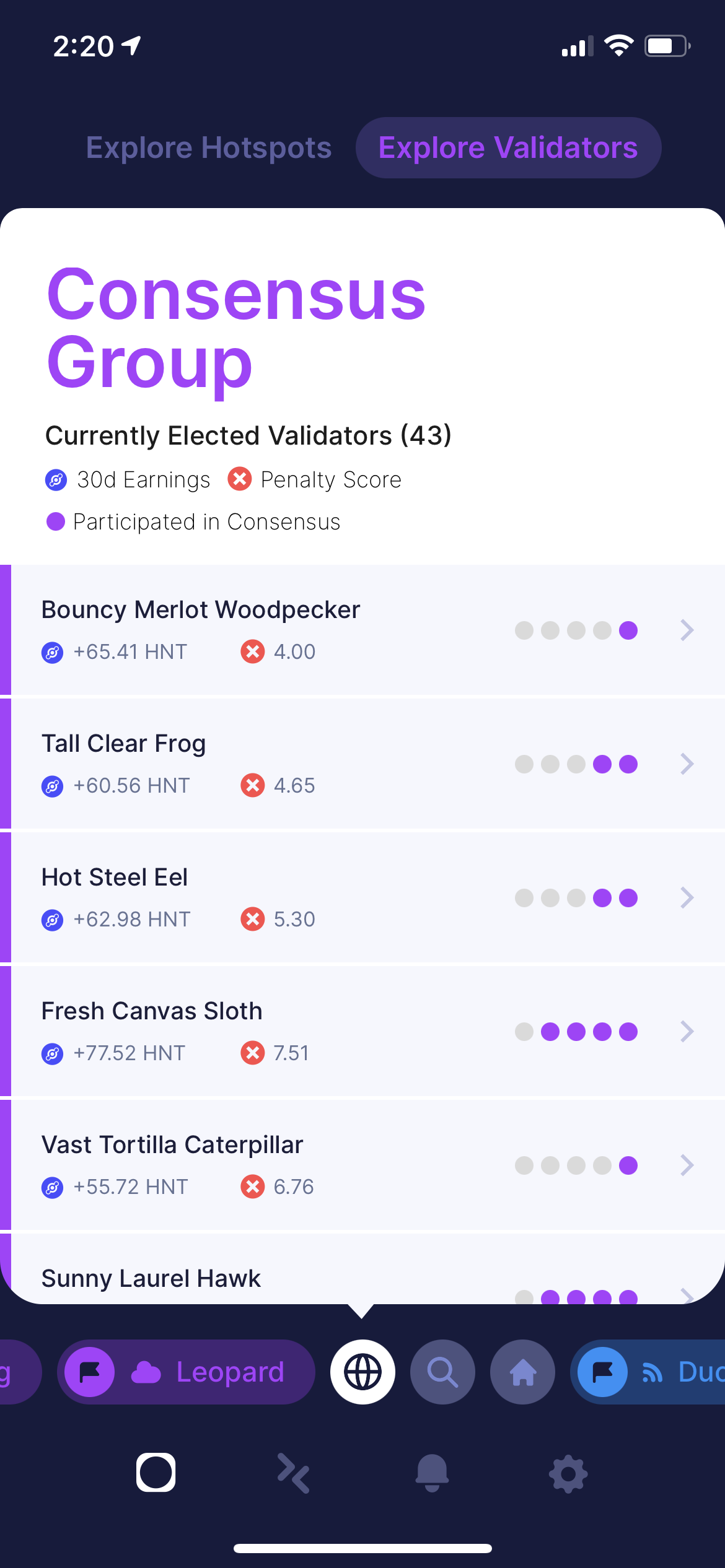 Adds iPad support​
Take advantage of the screen real estate and use the app on an iPad. Thanks @compojoom for the contribution :raisehands:
Payment Notifications​
Receive an app notification any time someone sends you HNT.
New Hotspot Support
Adds FreedomFi, Controllino, and Heltec to Hotspot list.
Improvements
Adds unasserted Hotspot filter when in Fleet Mode​
When in Fleet Mode, adds a new Hotspot filter list to show all unasserted Hotspots you own. Thanks for the feature suggestion @pooley92!
Improves error message when adding a Hotspot not found in the Onboarding server​
We no longer speak nonsense when a Hotspot does not exist on the onboarding server.
Bug Fixes
Handle / in add_gateway transactions generated from QR codes and deeplinking gracefully and not crash
Handle misasserted locations when showing Hotspot witnesses
Fixes gain keyboard input for all locales